Hershey
"My family has always wanted to adopt a new cat to be a friend with our lonely ragamuffin, Snowy. Finally on 16 June 2019, was the day we met Hershey. I knew he was the one when I first laid my eyes on him. He is long hair tuxedo cat with lime green eyes. I immediately informed Cathy that I was interested in adopting him.
After a few days, My family and I got to know more about Hershey's behaviour. He is an adventurous cat which was something my family wasn't used to since Snowy was always a lazy cat. We even got to know that he has a certain problem of not going to the toilet properly, however we still decided to give it a go and see how everything falls in place when we get to keep him.
6 July 2019 was the first day he entered our house. He was very frightful at first since it was a new environment to him. Even though he was afraid, he was still a humble and sweet cat when we approached him to pet him. After introducing Snowy to him, Snowy got furious and the 2 cats did not get along very easily at first.
Nevertheless its been 4 weeks since we had him, and they are really good buddies now. At least once everyday they will be play catching and keeping each other entertained. We were always delightful to see Hershey and Snowy eating their breakfast and dinner together. Grooming Hershey was never a problem as well.
However, there were some days whereby, instead of doing his business in the litterbox he did it outside. To us it didn't seem like a big issue since it was only seldom times he did not use the litterbox correctly.
We are still trying our best to train him to use the litterbox in the right way. Having Hershey to be a part of our family was never a regret. My family is very lucky to have adopted a sweet and loving cat like Hershey."
All the best to our dear Hershey, ALL misses you and we love you forever! 😽
Tina
"We first saw Tina together with her other siblings during the shelter tour. All of them were very affectionate to us. Tina stood out as she was the one giving us paw constantly and wanted us to give her a belly rub!
After that day, we head down to the shelter on one of the weekends every week to bond with Tina. A month later, we proceeded to the Homestay for Tina and she adapted to our home very well.
The night when she arrived downstairs and I called out to her, she shook her tail in excitement when she saw me and wanting to run up to me. I was very touched as the bonding session was all worthwhile!
Her size is not HDB approved in the past but because of Project Adore, where slightly bigger dogs like Tina was given a second chance to find a home in HDB. After the Homestay, a SPCA personnel came down to our home to do a visit and subsequently doing the paper work for the license and Project Adore.
For Project Adore, the dog also needs to go through a basic training course by approved Trainers too. Everything was smooth and hassle free thanks to the amazing adoption team in ALL! Project Adore was also very well explained by the adoption team to let us understand better about it too!
Life with a dog has certainly brought colours to my family's life and I hope to encourage others to adopt through Project Adore to give these dogs a new home.
Also, a small shoutout to Tina's other siblings, who are still looking for their forever homes! Do give ALL's shelter or their adoption drive a visit! I'm sure Tina's siblings and the other dogs are excited for their new homes!"
From: Tina's Happy Family!
Insta: @TinatheBM
Montana
"Nana, or we used to refer her as the dog which always has its tail tucked between the legs, is the mongrel we adopted from ALL. We didn't fall in love with Nana at the first sight but she was one of those dogs we are looking to adopt. Every time we went to ALL we saw Nana curling herself up, laying quietly in her kennel, looking outside the bars. She could lay there for hours. To a point we felt there was no hope in her eyes. This is when we decided to bring her home to give her a home.
It had then been a significant change in Nana's life. We never know Nana can be this active and playful. She loves the daily walks so much that she will jump and run around on the grass patch. She enjoys the company of my two bunnies. Despite all the hassles during the adoption process (especially when we stay in hdb and must go through Project Adore) and the difficulties initially trying to build trust, seeing Nana now happily waging her tail proves that we did good, and every bitterness pays off.
Not all dogs are born equal. Mongrels tend to be given much lesser chances because they used to be stray dog wondering on the street. But they are dogs too. they can be very loving, loyal, and grateful when you give them a home. So anyone wishing the accompany of a dog can perhaps pause a minute, see if you can give our stray friends a chance as there are so many out there waiting for one.
P.s. Special thanks to ALL and their Rehoming Team have been very helpful aiding us through the adoption process. It takes a great deal of determination and a big heart to rescue, shelter and care for over 500 stray dogs and cats.
So much respect to Mohan, Cathy, Catheryn, and all the volunteers!"
From Nana's Happy Family😊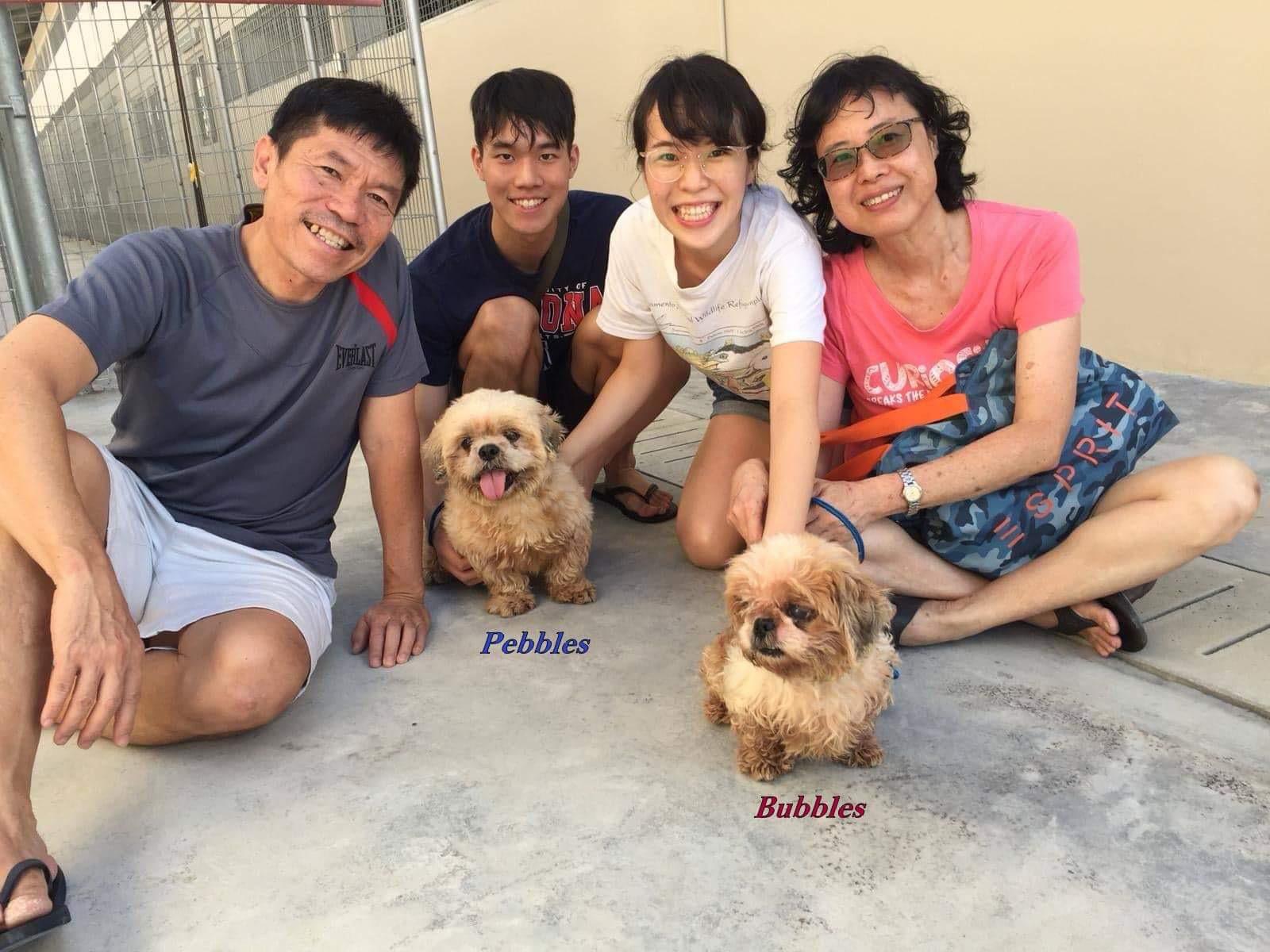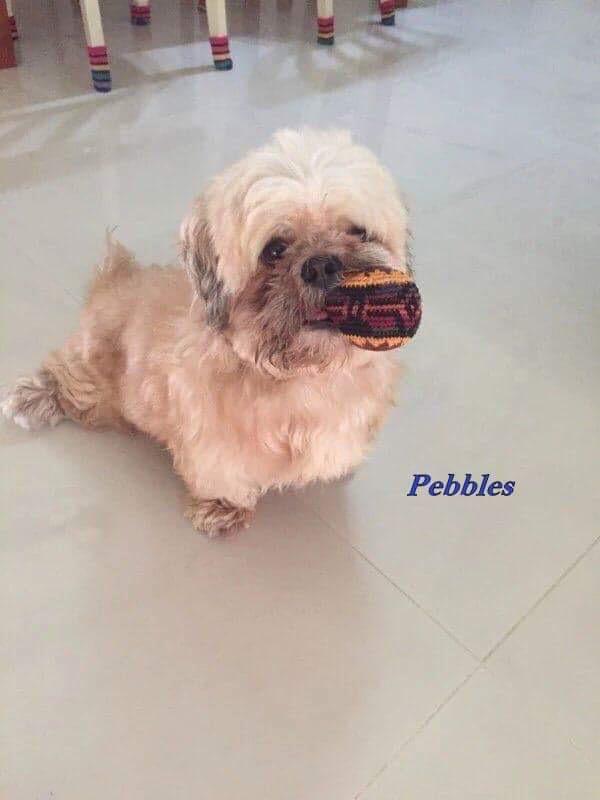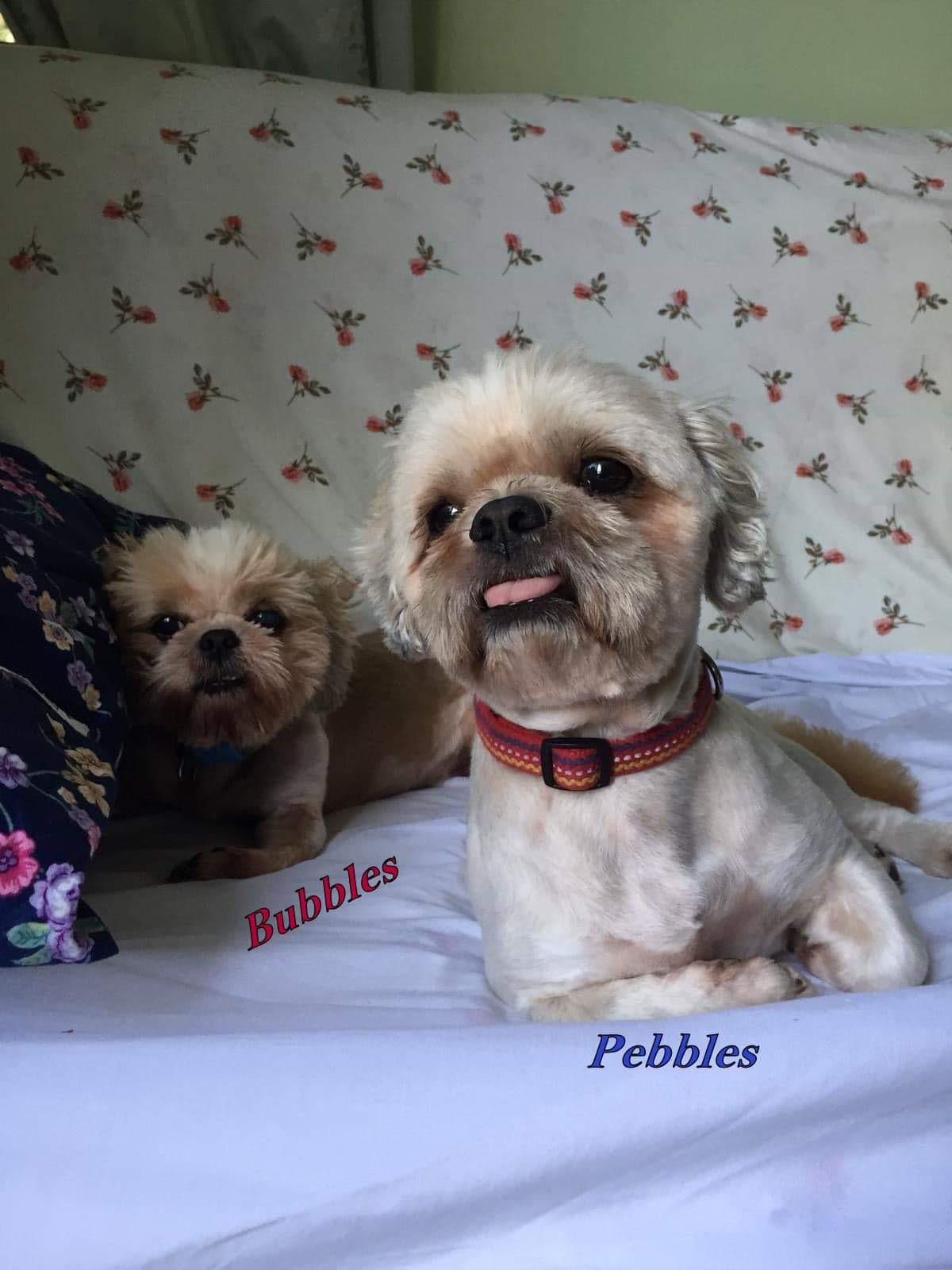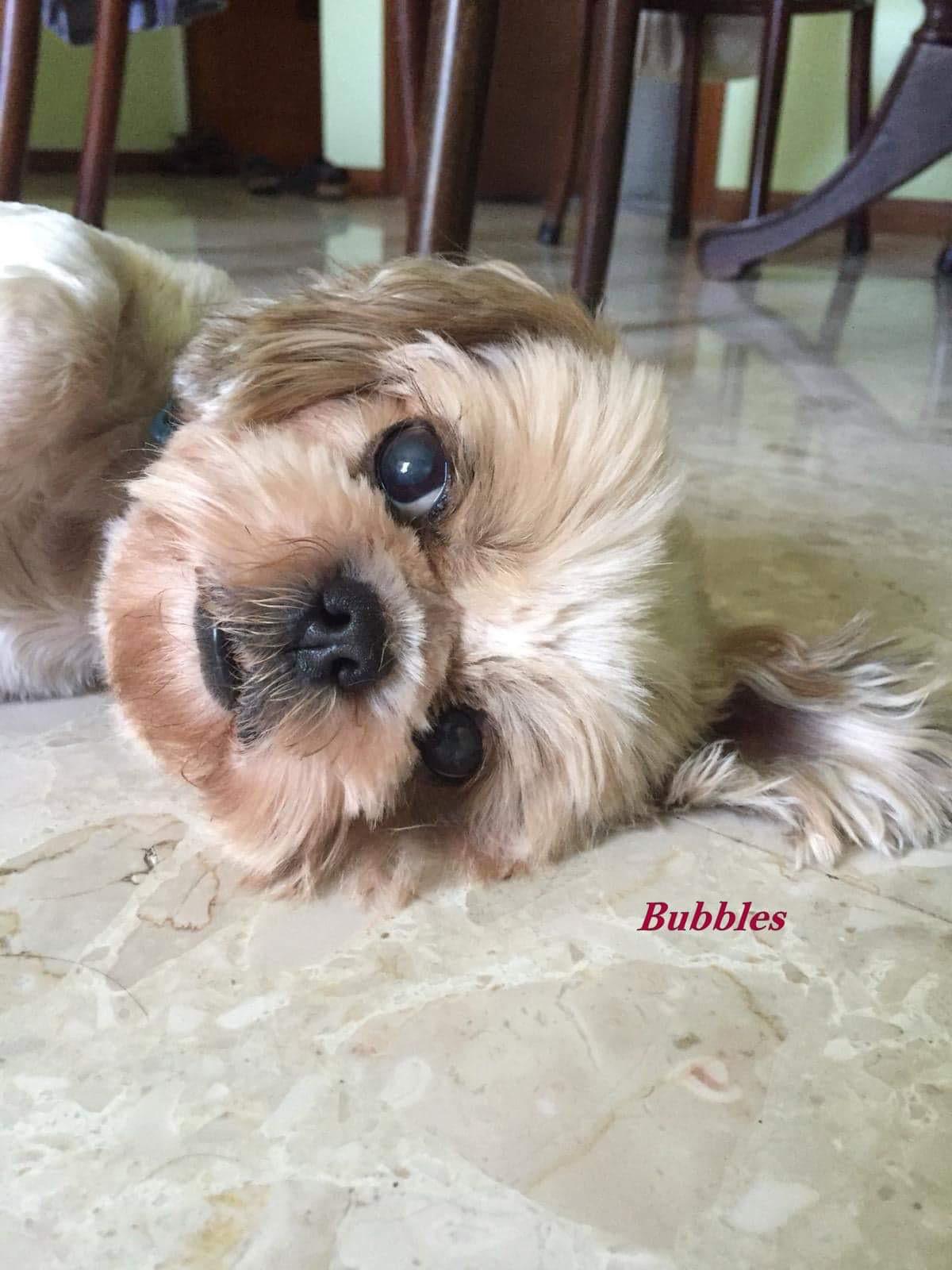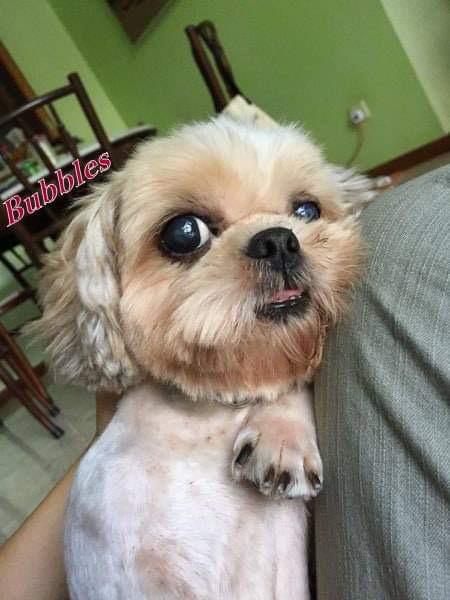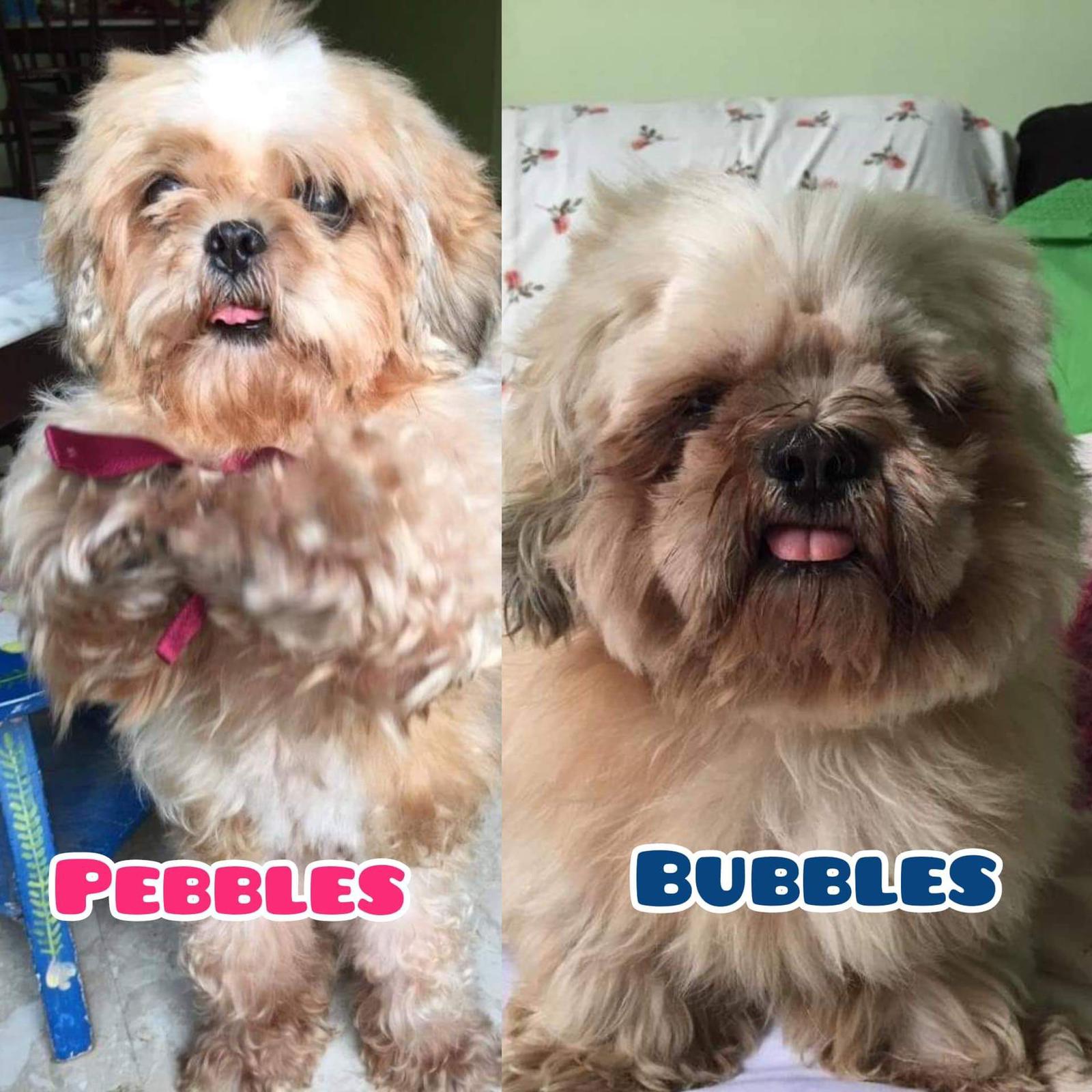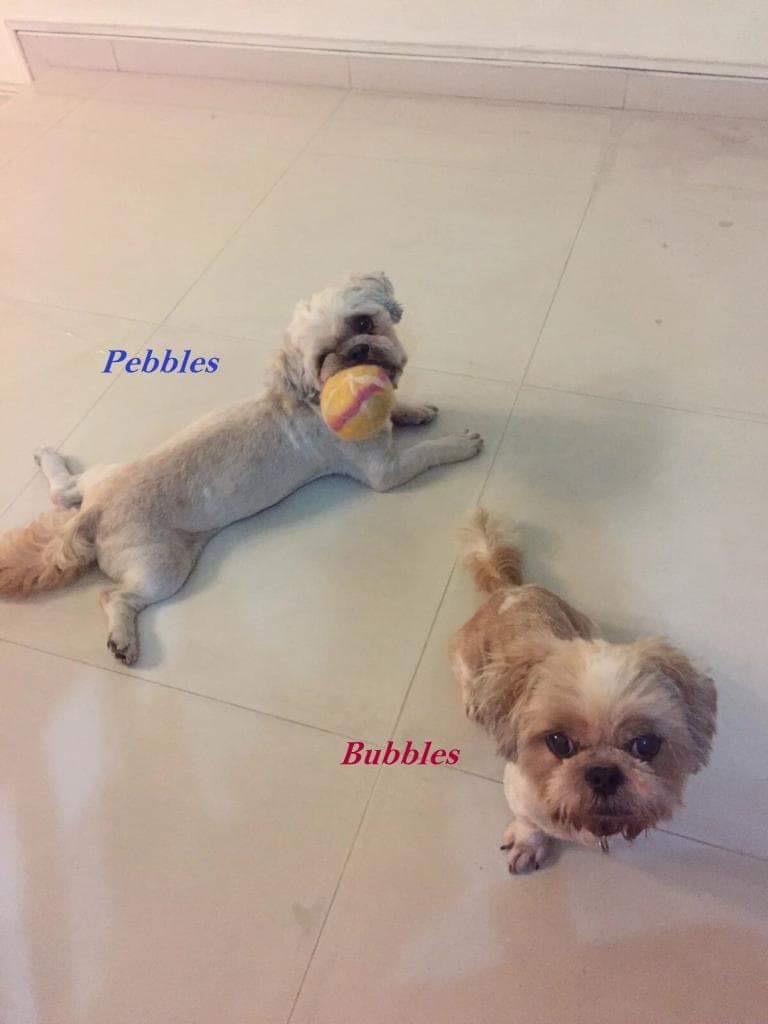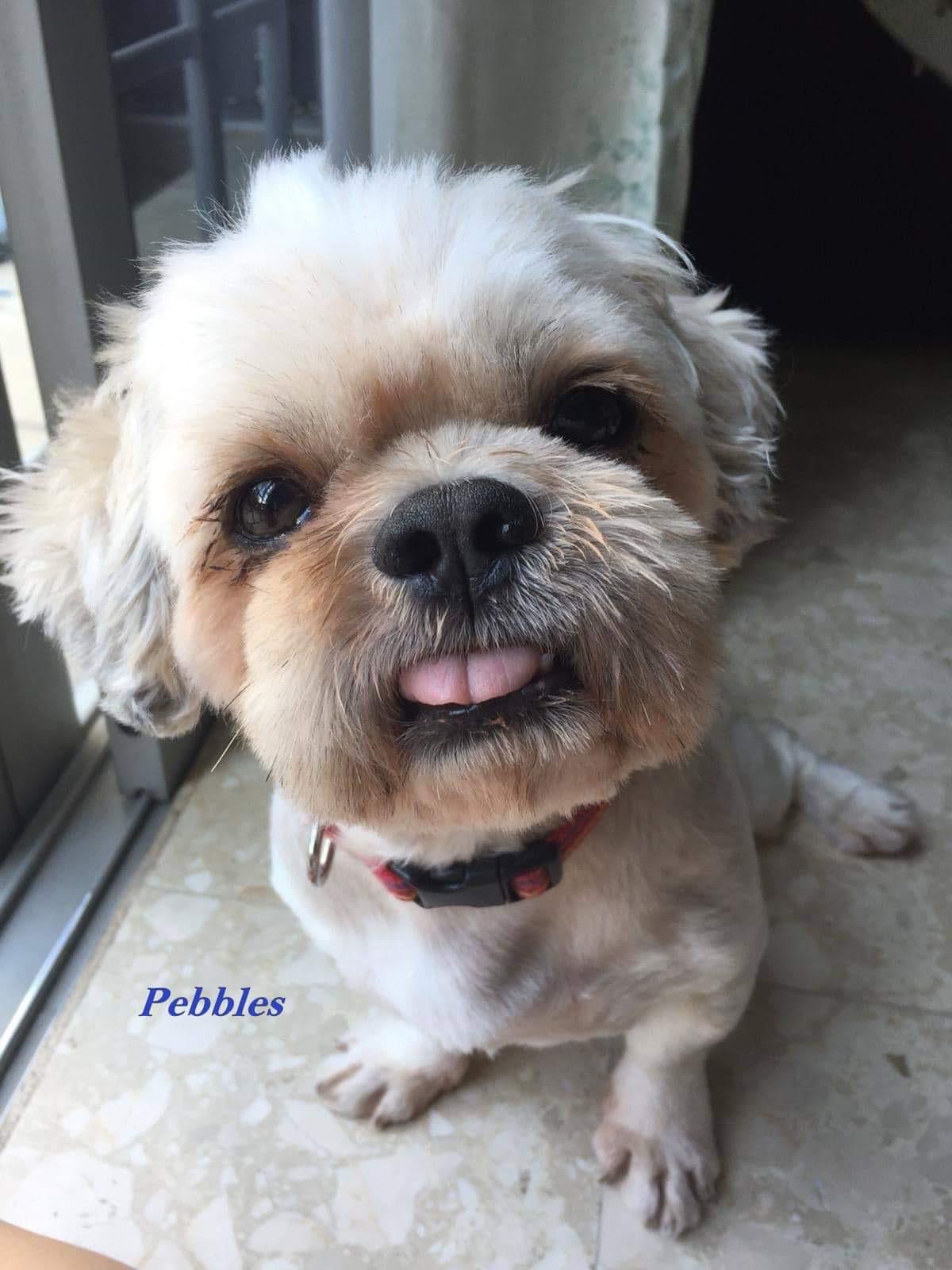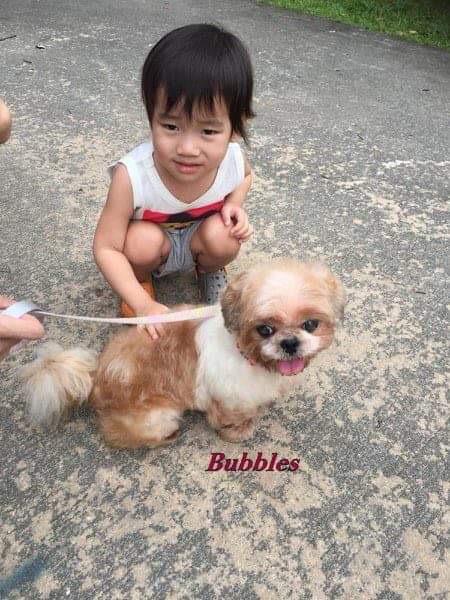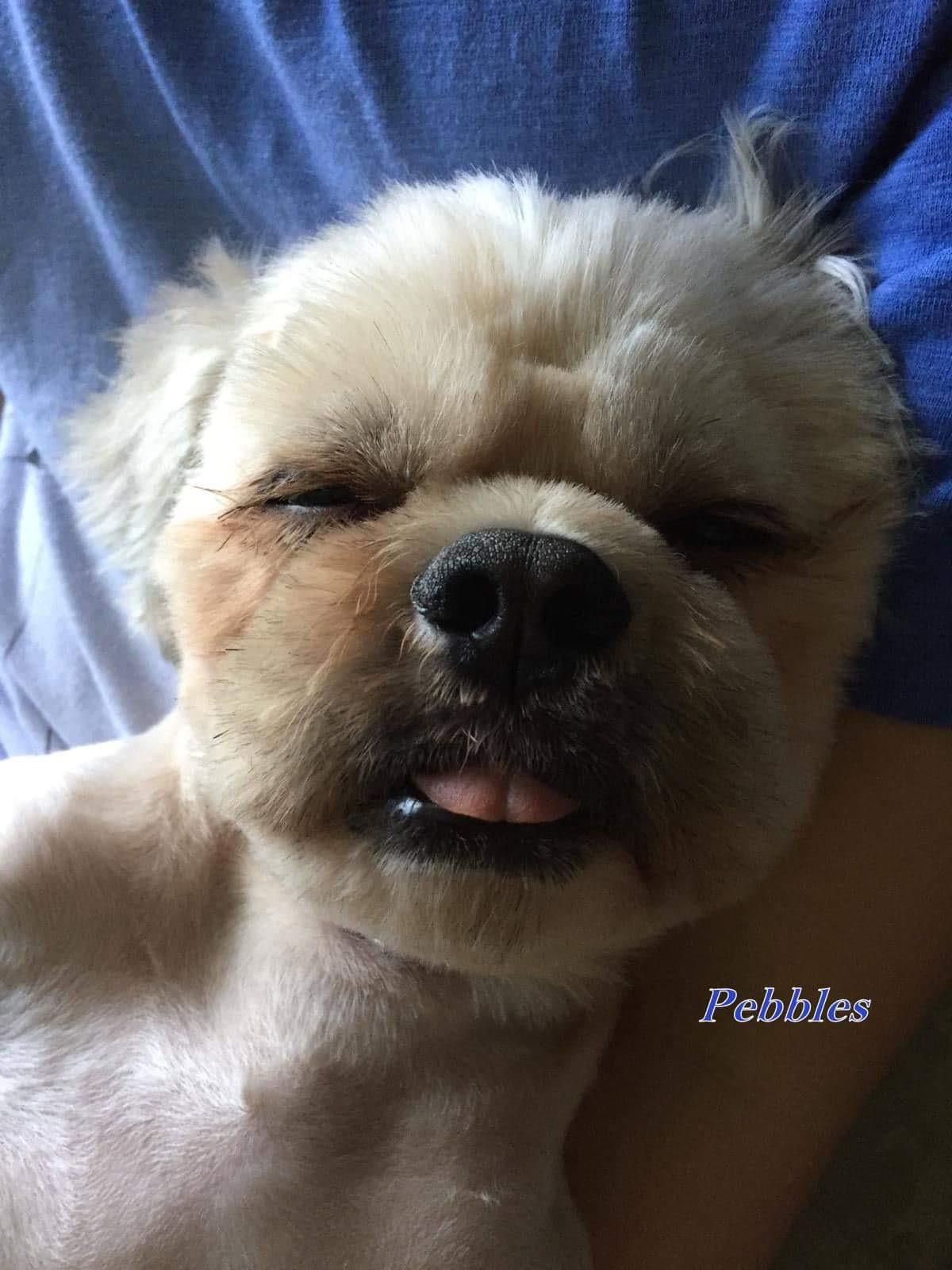 FanDogh and Gerdoo
"In December 2018, our family met the lovely FanDogh and Gerdoo (Hazelnut and Walnut in Persian) and decided to take them home.
We're grateful to the amazing support from the Rehoming Team at Animal Lovers League. They gave us lots of tips and pointers to ease our two companions into our home, and were very meticulous about the whole process.
We renamed them Bubbles and Pebbles we enjoy spending time with them. Both of them are really cuddly, and Bubbles knows lots of tricks, while Pebbles loves to play fetch. We are very fortunate to have found dogs with such lovely personalities.
If you ever think of getting a furpal, please consider adopting. There are lots of amazing dogs out there who need a loving home, and they will be sure to shower your home with lots more love in return. ❤"
Happy Family of Bubbles and Pebbles